Fishing Shirts
Veranda Apparel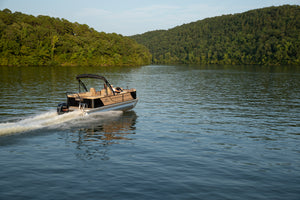 Our Story
In 2006, Veranda Luxury Pontoons began crafting the finest engineered pontoons in the luxury pontoons industry. With the strength and security of our Patented Interlocking Deck System combined with the ultimate in style and luxury, owners of Veranda Luxury Pontoons never have to choose between exhilarating performance and soothing relaxation. Over the years Veranda has continued to refine the manufacturing processes and provide the opportunity for thousands of Veranda Luxury Pontoon owners to discover the rewarding benefits of boating and make memories that last a lifetime.
Subscribe to our newsletter
Promotions, new products and sales. Directly to your inbox.